Mobile Turkey Unit of Whidbey Island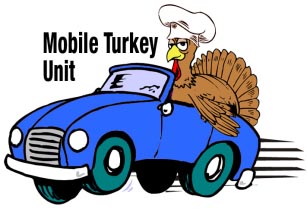 Delivering free Thanksgiving meals to people on South Whidbey Island, plus Coupeville.
The goal of the Mobile Turkey Unit is to provide a free, home-delivered Thanksgiving meal for people on South Whidbey Island, plus Coupeville, who would otherwise not have one. This includes the elderly, shut-ins, low-income and unemployed people, plus public servant employees working on Thanksgiving day. The event takes place at St. Hubert Roman Catholic Church, Langley United Methodist Church and South Whidbey School District in Langley.
The Mobile Turkey Unit of Whidbey Island is a nonprofit community service organized and provided by volunteers, which has taken place each Thanksgiving since 1999. It was founded by Tom Arhontas, who had a special place in his heart for people in need.
****The latest news from our Board of Directors****
In 2022, with the amazing volunteers in our community, we cooked, served and delivered 654 meals!  Many thanks to each of you that helped us along the way.  This year, we are preparing to celebrate our 25th year of serving south and central Whidbey Island.  Tune in here to see the latest as plans develop.  There should be shirts, sweatshirts, hats, mugs etc. made available to celebrate such a milestone.  The annual meeting was held early in February and plans are underway for 2023.
-Mobile Turkey Unit Board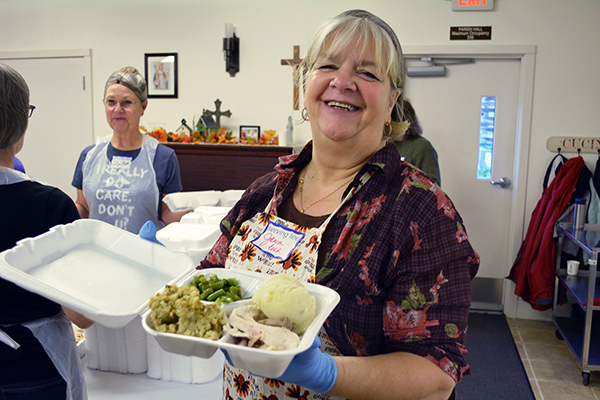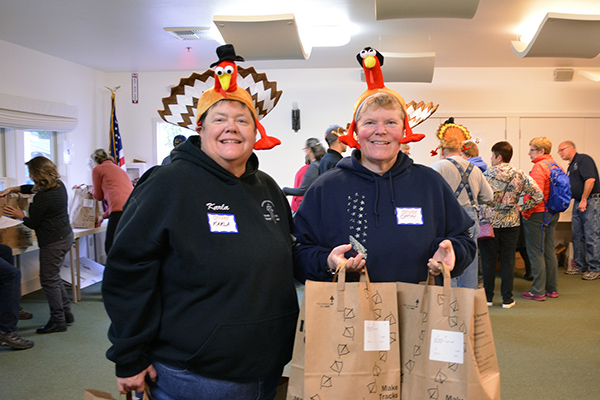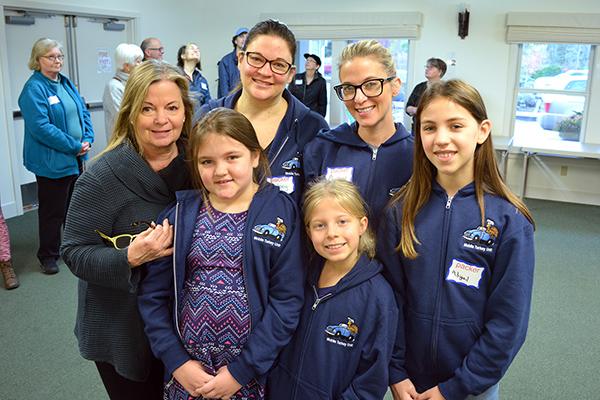 If you care that people in need in our community have a free Thanksgiving dinner delivered to their home, we invite you to join our volunteer ranks.
We have many opportunities to serve.
Scenes from the 2019 Mobile Turkey Unit event
Scenes from the 2018 Mobile Turkey Unit event